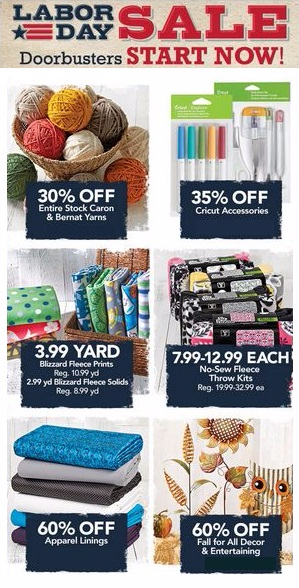 Shop in store and get up to 60% off the best Labor Day Sale ever, including apparel linings, all decor and entertaining, and more!
Prices, availability, participation, and selection may vary by store location. More exclusions may apply. See store for more details.
Valid through September 7, 2015
Sign Up For Our Newsletter!